Florida Laser Cutting Services
J.W. Appley & Son offers unmatched services in laser cutting with a state-of-the-art laser system.
High Precision Components
Our CNC laser is capable of cutting precision steel parts up to .625″(5/8″) thick. We are used to accommodating the demanding tolerance specifications of our customers. It is typical for us to hold a .015″ profile of surface tolerance for laser cut parts.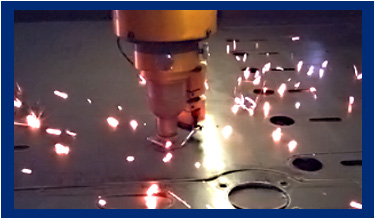 Laser Cutting Service Overview
We offer complete laser cutting services with quick turnaround and competitive pricing. Even if you do not have access to a computer with the software necessary to draw your part, we can draw your part for you. Just email or fax us a sketch, or, if the part is simple enough to describe, tell us what you want over the phone.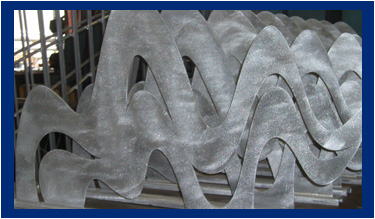 Steps Involved in Getting Your Laser-Cut Parts Made
Once you have a design for a custom part, getting it laser cut is simple. Upon receiving your design, we can often laser cut and ship your part to you within a few business days. (our standard turn time is five business days). Expedited laser cutting services are also available. Here are the steps involved in making a custom part:
You give us your design by sending a file (CAD programs, CorelDRAW, DXF, Adobe Illustrator, and others), faxing a sketch, or verbally describing your requirements over the phone.
We will email you a .pdf of the proposed cutting job, along with an estimate of the cost.
You verify the design or indicate necessary changes; if there are changes, go back to step 2.
You provide payment information.
We cut the parts and ship them to you! To get started on your own custom laser-cut part, please contact us for a laser cutting project quote today! Our staff is knowledgeable, courteous and professional. Let's turn your ideas into reality.
Florida Metal Fabrication Shop. At J.W. Appley, we have built our reputation on quality work at a fair price, delivered in a timely manner. Contact us today for your fabrication project!