Florida Bending & Forming Services
J.W. Appley and Son has multiple press brakes in our forming department.  The largest press brake is a 180 ton Cincinnati press brake with the capacity to bend a ten foot piece of steel that is 1/4″ thick.  We also have several smaller press brakes for various bending requirements.   All machines have programmable stops to assure consistent and efficient forming of your parts.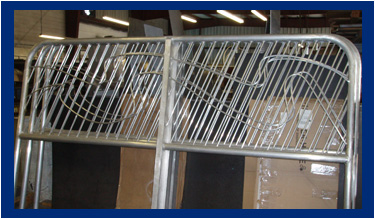 If required, we will be happy to work with your product development team to assure a product design that is efficient to manufacture. Request a Florida bending & forming project quote today!
Florida Metal Fabrication Shop. At J.W. Appley, we have built our reputation on quality work at a fair price, delivered in a timely manner. Contact us today for your fabrication project!